This site is a collection of best love, funny, cute quotes and images. Feel free to browse through the pages and follow if you like.
Online
Quote
"I'm selfish, impatient and a little insecure. I make mistakes, I am out of control and at times hard to handle. But if you can't handle me at my worst, then you sure as hell don't deserve me at my best." - Marilyn Monroe
Things i love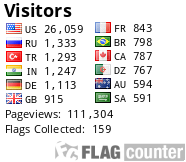 disclaimer
I do not own any of the pictures posted here unless otherwise stated. I post and re-blog them from google, weheartit, flickr, and fellow tumblr users. If you see your picture posted here and do not want it to be, send me the link and we'll delete it right away.